An Introduction to Rewinding Electric Motors
OVERVIEW
The aims of this course are to empower learners with knowledge and guidance on how to rewind an electric motor. The course has been filmed, so that the learner can see exactly how an experienced winder handles the machinery.
Our lead trainer, Karl Metcalfe, gives a detailed and clear accompanying narration to describe what he is doing in the videos. Karl also details, step-by-step how the rewind can be completed using best practice (as outlined in the AEMT/EASA Good Practice Guide to Rewinding Electric Motors, and in IEC 60034-23 The Repair, Overhaul and reclamation of Rotating Electrical Equipment)
Karl is an experience, and time-served winder and fitter.
AUDIENCE
For novices this course offers valuable insights into understanding best practice principles of motor rewinding. The course is aimed at those with a basic background knowledge of engineering principles
COURSE HIGHLIGHTS
Essential Tools.
We start the learning process by recommending the tools needed to rewind an electric motor, not least a notepad and pen!
Identifying a motor
A guided tour of the motor, critical dimensions, and it's nameplate data outlines the vital information needed to carry out a rewind.
Best Practice
The course guides learners with the best practices expected from an AEMT service centre when rewinding an electric motor.
Multi-angled video capture
Shots of the rewind process have been recorded from multiple angles providing an intimate and thorough learning experience.
Expert support
Members of the AEMT can access one-to-one bespoke technical support from our lead trainer before, during and long after completion of the course.
IN DEPTH TRAINING
Coil configuration
Delve into the intricacies of the motor's coils, learning how they are grouped and inserted into the stator slots, where they start and finish, and how they are connected.
Understand Pitch
Pitch, a critical factor in motor speed determination is explained in clarity and detail, giving learners an understanding of how it can affect motor performance.
Terminal block
Understand the terminal connections delta and star, which are designed for specific voltage applications.
Auxiliary components
Learn about thermistors and their integration into motor phases.
Heat management
Learn how to heat the motor in a controlled manor in order to remove the windings, and maintain the efficiency of the machine.
Meet the Trainer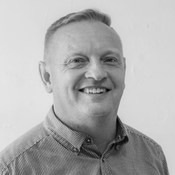 Karl Metcalfe
Karl has worked within the rewind industry since 1987 developing a broad and deep knowledge of the sector. He joins the team full-time and has been tasked with finding the answers to members questions, whether they be standard engineering practise, or explosion proof (Ex). He will also be supporting the Ex repair courses and helping develop awareness and integration of the new repair standards BS EN & IEC 60034-23 for the repair, overhaul and reclamation of rotating electrical machines. Starting his apprenticeship at York based service centre Eclipse Engineering, Karl trained as a time served electrical rewinder and fitter, where he worked extensively with low voltage machines, pumps and gearboxes. In 2011, he left Eclipse to move into sales then moved on to Featherston as workshop manager, where he gained experience in handling medium to high voltage equipment. He later became works manager of Kirkby Lindsey in 2015 where he was also the responsible person for signing off all Ex equipment.

Email:

Phone:

01904 674899

LinkedIn: