Team
The Secretariat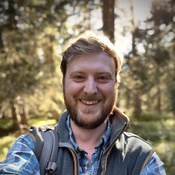 Thomas Marks
Thomas has worked for the AEMT since joining the organisation in 2013 as the marketing and events manager. He became the association's secretary in 2017 and General Manager in 2021. He works directly with the Officers of the association and the Council to ensure the association remains current and relevant to today's members. Having acquired his Ex Theory and Hands-on certificates of assessment in 2013, Thomas also supports the lead lecturers on the Ex training courses. Thomas is a passionate craftsman and finds great joy in handtool woodworking. He believes in the right-to-repair movement and through the with the electrification of things the rewind/repair industry has a bright future ahead of it. Through his work with the AEMT Thomas champions the rewind/repair industry and is always looking for ways to promote the good work the industry does.

Email:

Phone:

01904 674899

LinkedIn: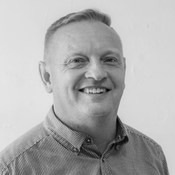 Karl Metcalfe
Karl has worked within the rewind industry since 1987 developing a broad and deep knowledge of the sector. He joins the team full-time and has been tasked with finding the answers to members questions, whether they be standard engineering practise, or explosion proof (Ex). He will also be supporting the Ex repair courses and helping develop awareness and integration of the new repair standards BS EN & IEC 60034-23 for the repair, overhaul and reclamation of rotating electrical machines. Starting his apprenticeship at York based service centre Eclipse Engineering, Karl trained as a time served electrical rewinder and fitter, where he worked extensively with low voltage machines, pumps and gearboxes. In 2011, he left Eclipse to move into sales then moved on to Featherston as workshop manager, where he gained experience in handling medium to high voltage equipment. He later became works manager of Kirkby Lindsey in 2015 where he was also the responsible person for signing off all Ex equipment.

Email:

Phone:

01904 674899

LinkedIn: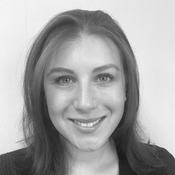 Rebecca Bowman
Rebecca joined the AEMT in 2022. Prior to joining the Association Rebecca worked in Hospitality and Events Management, she now uses those skills to coordinate events & Ex Training courses for the AEMT. Rebecca is passionate about people, and enjoys meeting and communicating with our members.

Email: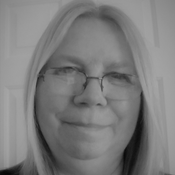 Lesley Smithson
Lesley works hard behind the scenes to ensure the AEMT is running smoothly – she takes bookings for training courses and events, keeps the website and yearbook up to date and supports the rest of the team with their responsibilities. Lesley has worked extensively in education, particularly supporting deaf people, and feels most rewarded when she knows she has helped someone to access the information they need.

Email:
Consutants & Support Staff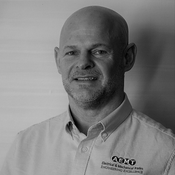 Peter Rawlinson
Peter has over 25 years in the areas of compliance, test, inspection, and certification. He started as an electrical apprentice back in 1986 with GEC steadily working through the levels until achieving degree level. In 1996 Peter began working with Ex and has since contributed towards hazardous area standard development, building of test labs, and helped many businesses with their Ex certification, zoning, QA, testing, inspection and maintenance.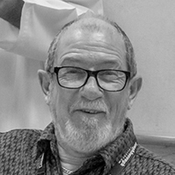 Brian Philpott
After many years in the industry as an approved Electrician, Foreman, Supervisor, and Manager, which included working on Hazardous area equipment worldwide, he joined Loughborough College as a lecturer in 2005. He became course leader for the AEMT Motor Rewind Apprentice Scheme and JTL Apprentice Electricians Scheme. He has since retired from this role and now occasionally helps out as a support trainer on the Hazardous Area Courses.

Other Support Staff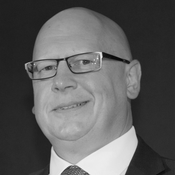 Andrew Castle
Andrew is an experienced and creative media professional, who's drive and commitment to the projects undertaken has always delivered meaningful and tangible results - from magazine launches and new events to awards programmes and online information resources. Having held senior positions in several leading b2b publishers serving the industrial arena, he has for the past decade utilised his considerable experience to head up his company Touchwave Media. Integrity, hard work, enthusiasm, attention to detail and the capacity for fun and adventure are key drivers behind the business principles adopted and shared.
Andrew's specialities are working with, and advising, trade bodies and other associations in the effective delivery of online and face-to-face business communications - particularly in relation to awards programmes and conferences - as well as magazine publishing.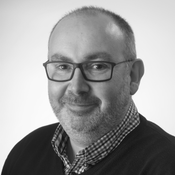 Chris Callander
Chris has 30 years of experience in marketing communications. This began in publishing where he progressed to the role of publisher with responsibility for a portfolio of titles aimed at OEM design engineers and electrical engineers. This was followed by time spent 'client-side' in senior management roles before returning to B2B publishing over six years ago.
This return began with the role of launch editor of a customer magazine showcasing a wide range of manufacturing and engineering innovations. Most recently, Chris has worked on the launch of flow magazine on behalf of the British Pump Manufacturers' Association, which he currently edits. He is also the editor of MEPCA magazine, a broad-sector title covering manufacturing and engineering technologies.