New MENZEL Headquarters On-Schedule for 2024 Completion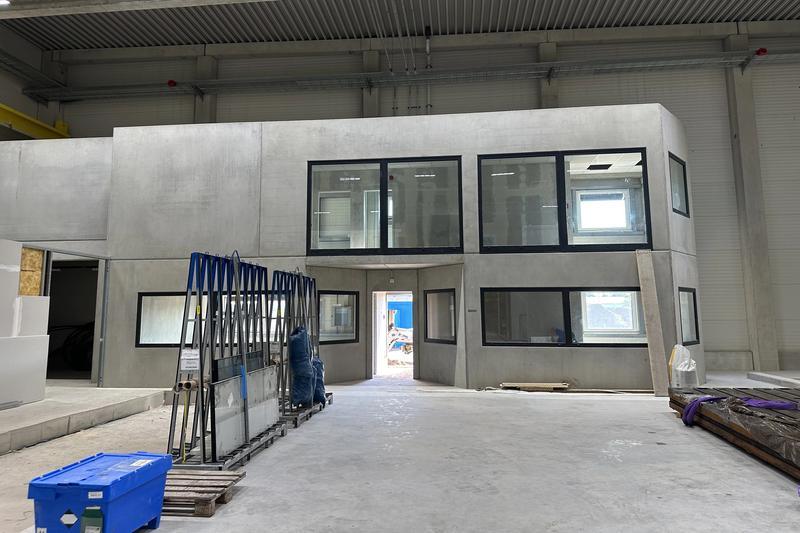 Moving to the new site, with a total area of 24,000m², the electric motor manufacturer will increase its floor space and capacities, optimise the factory layout for an efficient production flow, and create additional jobs. The crane capacities will be increased to 80 tons, and the entire shop floor will be accessible via two crane levels, which will bring significant logistical advantages.

In recent years, MENZEL has seen a growing demand for larger, more complex drive systems with a variety of auxiliary equipment such as transformers, converters, controllers and starters. The new test facilities are tailored to this need. For example, the area for load testing of large machines and generators has been enhanced to cater for the largest frame
sizes and loadings. A two-floor construction inside the load test field will house the control room, offices for the test field technicians and a separate lounge from
which customers can observe ongoing tests. The soundproofing measures have been completed, and heavy-duty racks for shelf loads of 6,000 kg have been procured,
which will accommodate part of the large MENZEL motor inventory and further shorten delivery times.
In the next few months, the gradual relocation from the existing headquarters in Berlin will commence. The production and shipping of industrial motors in the high output range will continue without interruption. Commissioning of the new company headquarters is scheduled for early 2024.