Expanding Production From The World's Largest Natural Gas Field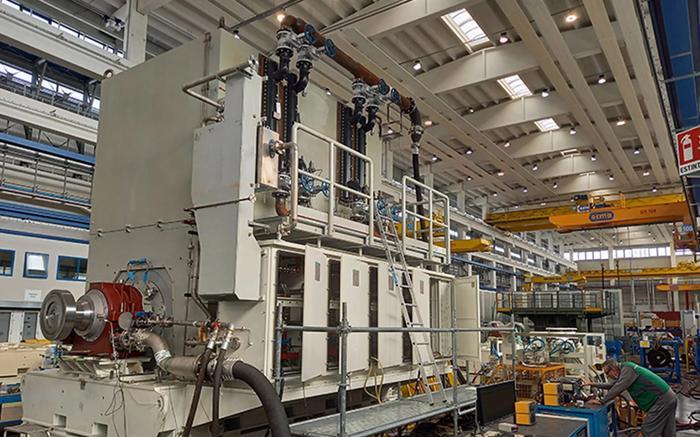 The goal is to reach a production of 126 million tonnes per year of LNG (liquefied natural gas) by 2028 through the implementation of two new gas transport trains that will make Qatar one of the world's largest LNG exporters and Europe's largest supplier.
The project stands at the heart of the major transformation Europe is undergoing in terms of energy supplies after Russia cut off natural gas supplies and forced countries to look for alternative energy sources. LNG is the ideal solution to rely on to fill the supply gap.
The system, designed by Nidec ASI, is unique in the industry because it uses a 4-pole motor model driven by PWMtype inverters. Compared to traditional solutions using 2-pole motors with LCI-type inverters, the installation is able to offer increased operability and high productivity, and is less expensive, more robust and reliable.
The entire development and production of the motors were assigned to the Nidec ASI plant in Monfalcone, Italy, and this new technology will play a leading role in the electric revolution taking place in the LNG sector, where more and more gas turbines can be replaced by electric motors with minimal environmental impact. The project demonstrates how, technically, CAPEX and OPEX emission levels can be minimised while guaranteeing even higher efficiency.
"We are proud to provide our expertise and facilities to meet Europe's urgent need for more alternative energy sources, especially LNG, and to be able to support even more ambitious investments in productivity and footprint reduction for the entire industry," said Dominique Llonch, CEO of Nidec ASI. "Our technologies are naturally at the heart of the ongoing green transition, and we are, in fact, increasing the range of these motors to 100MW from the current 45MW so that they can replace higher power turbines, reaching new standards of efficiency and productivity."