Motor Market Data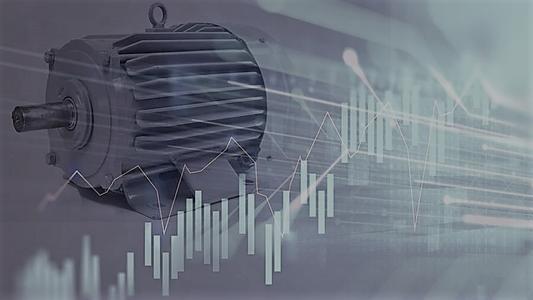 The low voltage AC motor market saw massive growth in 2021 which moved steadily into 2022. This growth came due to inflated prices, brought on by increases in shipping rates and raw materials prices as an unprecedented level of demand occurred during a severely disrupted supply chain.

Through years of cultivating relationship with suppliers of low voltage AC motors, Interact Analysis has garnered a reputation for providing the highest quality market data available.
Their Low Voltage AC Motor Market report provides rigorous primary research, coupled with expertise in industrial markets. Members of AEMT can access this data set and report at a significantly discounted rate. This data set will include a deep dive into demand for motors within the UK in addition to their global forecast.

What's in the report?
A detailed Tertiary Level analysis by product, by country and by industry
Thorough market sizing at the tri-region level (i.e. Americas/APAC/EMEA) informed by highly detailed primary research with vendors in the market
A detailed competitor analysis
Over 40 interviews with industry stakeholders
The use of a highly detailed manufacturing economic model (the "MIO Tracker") to produce accurate forecasts
This report is available at a reduced rate to all AEMT members at just £6,000 for the full report. A reduced report is also available for just £3,000. For more information contact Blake Griffin: Blake.griffin@interactanalysis.com